Construction Update: March 2021
Shawfair –  road construction, landscaping and tree planting to restart
As you may be aware, construction work that originally began in early 2020 to create a new access road between the A6106 and The Wisp was delayed by Covid-19.   However, we plan to restart this work on 8 March. 
We also plan to extend the cycle/path network, install new and upgrade existing utilities, create an open water drainage pond and thereafter plant large areas of structural landscaping
This new infrastructure and landscaping will surround the planned housing development by Stewart Milne Homes.
We believe the complementary landscaping will add considerably to the look and feel of the area, and we hope that, once completed, residents will be able to use and enjoy the extended path network and attractive public space.
The accompanying plan shows the area where the work will happen. The first phase of work will be completed by early winter 2021.  This will be followed by the wider landscaping improvements, in line with optimum planting seasons. 
30mph limit
From the start of this work, when work is taking place near Millerhill Road, additional safety and security measures will be in place including a 30mph limit along the A6106 between The Wisp junction and Newton Village.
Minimising disruption
RJ McLeod (Contractors) Ltd, one of Scotland's leading privately owned civil engineering and building contractors, has been appointed as main contractor.  Construction vehicles have been instructed to avoid built-up areas where possible, and all work will be undertaken during the permitted hours of 8am to 7pm weekdays and 8am to 1pm Saturdays. A new site compound and construction access will be formed off Millerhill Road, with other construction traffic still utilising the new access off the Wisp.
Thank you in advance for your patience during this construction work  and for your continued support as we work together to create Shawfair's new community.
Once work begins, if you have any queries, please do not hesitate to contact Krishma Bachoo-Young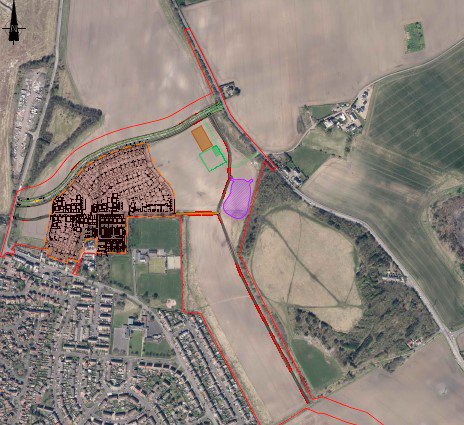 ---